Principles of Leadership

There are key guidelines in Scripture for leadership. Ignorance of - or ignoring – them will inevitably generate confusion and ultimate destruction.

The Bible guidelines include discussion on function, attitude, origin, and qualifications for leadership.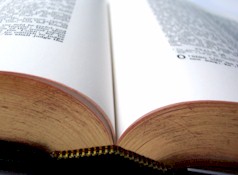 These guides can be read online or you can order copies to be mailed directly to you.

Mark your selections and fill out the form below by completing the address information below.